11/02/2022
therapie LEIPZIG
Focus on Neurorehabilitation
Numerous specialist lectures, symposia, interactive events and workshops at therapie LEIPZIG will focus on neurorehabilitation as one of this year's key topics. The German neurorehabilitation associations DGNKN and DGNR will also be at the event to hold their educational congress on neurorehabilitation.
The DGNKN and DGNR educational congress promises to offer professional development at the highest level as part of therapie LEIPZIG. At this three-day event, high-profile speakers from all over Germany will address the latest research findings and current developments in neurorehabilitation.
Parkinson's Disease – Latest Fundamental Research Findings
Levels of Parkinson's disease among the elderly are continuing to increase in the general population. There have been numerous new developments in fundamental research and in the establishment of new therapy methods over the last few years. These not only relate to medicinal and surgical therapies, but also to treatments focused on exercise and movement. Prof Dr Michael Jöbges, a specialist in neurology, clinical geriatrics, social medicine and rehabilitation as well as Medical Director of the Schmieder Clinic for Neurology and Neurological Rehabilitation in Constance and Chairman of the DGNKN, will be giving an overview of these developments and examining how to draw up a targeted therapy plan for each individual patient.
Pharmacological Support of Neurorehabilitation: Medication and Botulinum Toxin
In the past, many different drugs have been used to mitigate the effects of a stroke. For example, extensive studies have been conducted on fluoxetine, a drug from the group of serotonin reuptake inhibitors. Fluoxetine is not able to reduce the level of disability, but it can support motor function recovery and is recommended for the treatment of concomitant depression. Cerebrolysin can improve arm movement when given intravenously and reduce the level of disability as well as mitigating neurological symptoms. Its use is recommended by the European Federation of Neurorehabilitation Societies. For the treatment of focal and segmental spasticity, intramuscularly-applied botulinum toxin type A is the drug of choice. Prof Dr med. Joachim Liepert, Medical Director of Neurorehabilitation at the Schmieder Clinics in Allensbach, will talk about the range, efficacy and application of various drugs in support of neurorehabilitation.
Innovative Medical Aids in Neurology
Patients can benefit more than ever from modern orthoses, functional electrical stimulation (FES) and high-tech orthoses. Of course, the economic aspects of orthopaedic treatment and care will also be taken into consideration, alongside the individual needs of patients during treatment and in everyday life. Nevertheless, the most important consideration is that patients are given the chance to be as mobile and active as possible. To fulfil the demands of activity-based therapy plans, there is a need for individual medical aids designed to reflect each patient's disability and activity levels. Dr Thorsten Böing, Head of Rehabilitation & Care Research at Ottobock HealthCare Deutschland GmbH, will present innovative aids in neurology at therapie LEIPZIG and provide insights into various applications in modern orthotic care that can be specifically adapted to patients and their level of disability.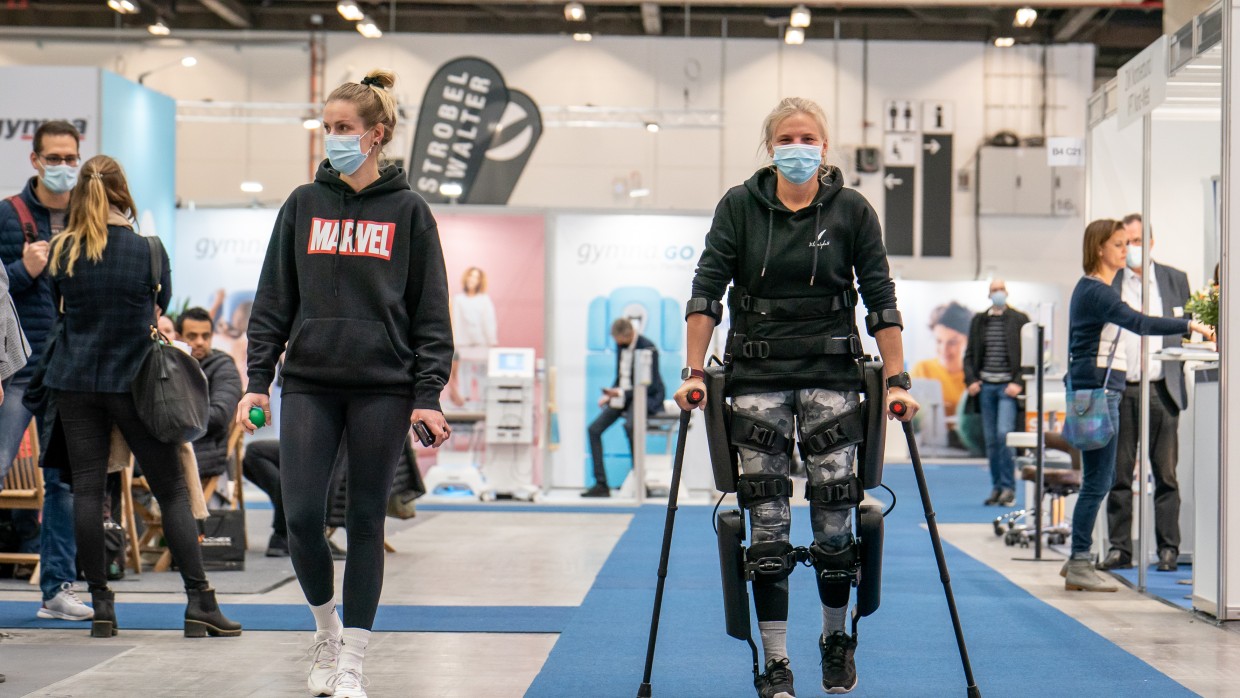 Back to all news