Multimedia
In our multimedia section we provide you with material for your marketing activities regarding your participation in our therapie events.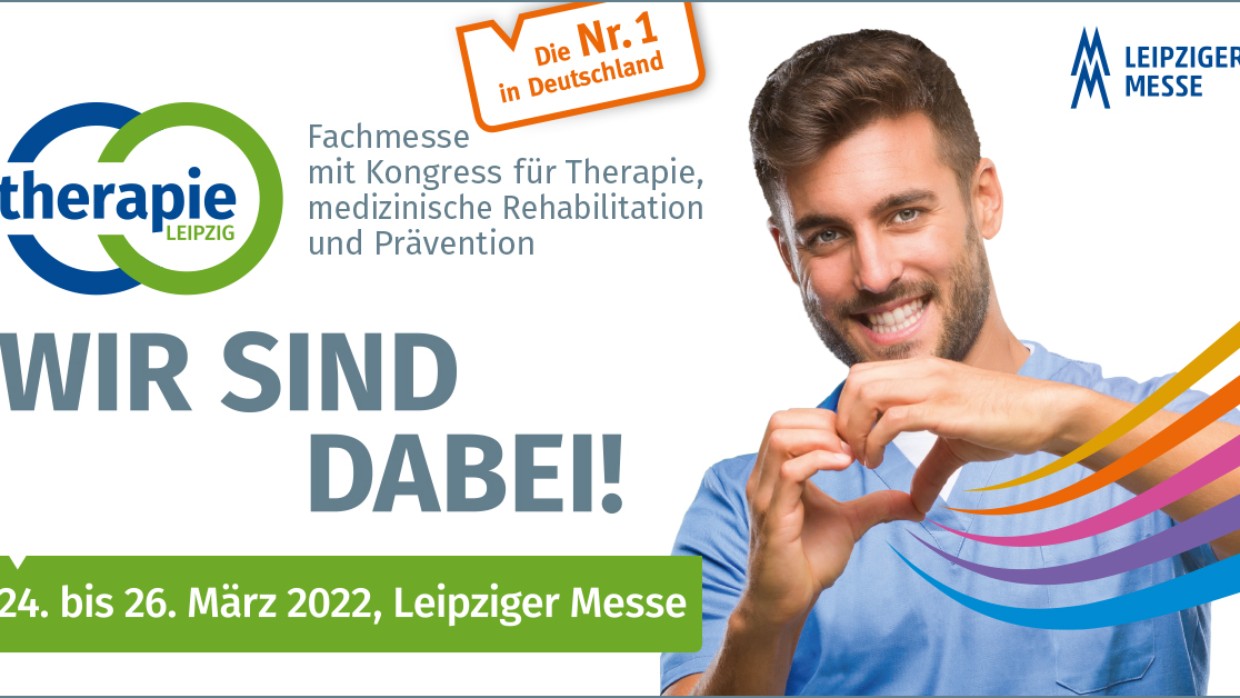 therapie social media profiles
Link therapie in your social media posts!
Facebook: @wirsindtherapie
Instagram: @wirsindtherapie
LinkedIn: @wir sind therapie
Legal note
Downloading, saving and using the above mentioned logos, names, brands and creatives is accepted subject to the following:
Logos and brands can only be used for news coverage by publishing houses and journalists or
the user is registered as an exhibitor at an event that will take place at and will be organised by Leipziger Messe at the time of downloading and saving the material as well as for the duration of using the material.
The user only uses the original logo/brand name/creative without alterations.
If the user is an exhibitor in the above mentioned case, they can use the logo/brand name/creative only in connection with a reference to their upcoming or current participation in an event organised by Leipziger Messe.
Any other use of a logo/brand name/creative apart from the above mentioned cases - especially marking products and services by third parties - is prohibited.
Please note: Disregarding the above-mentioned stipulations will lead to legal prosecution.