MARKETING SERVICES TO MAKE YOUR TRADE FAIR A SUCCESS
Our therapie events in Leipzig, Düsseldorf, Hamburg and Munich are your direct link to the entire therapie community! Invite your customers and maintain a presence across all of the event's communication channels.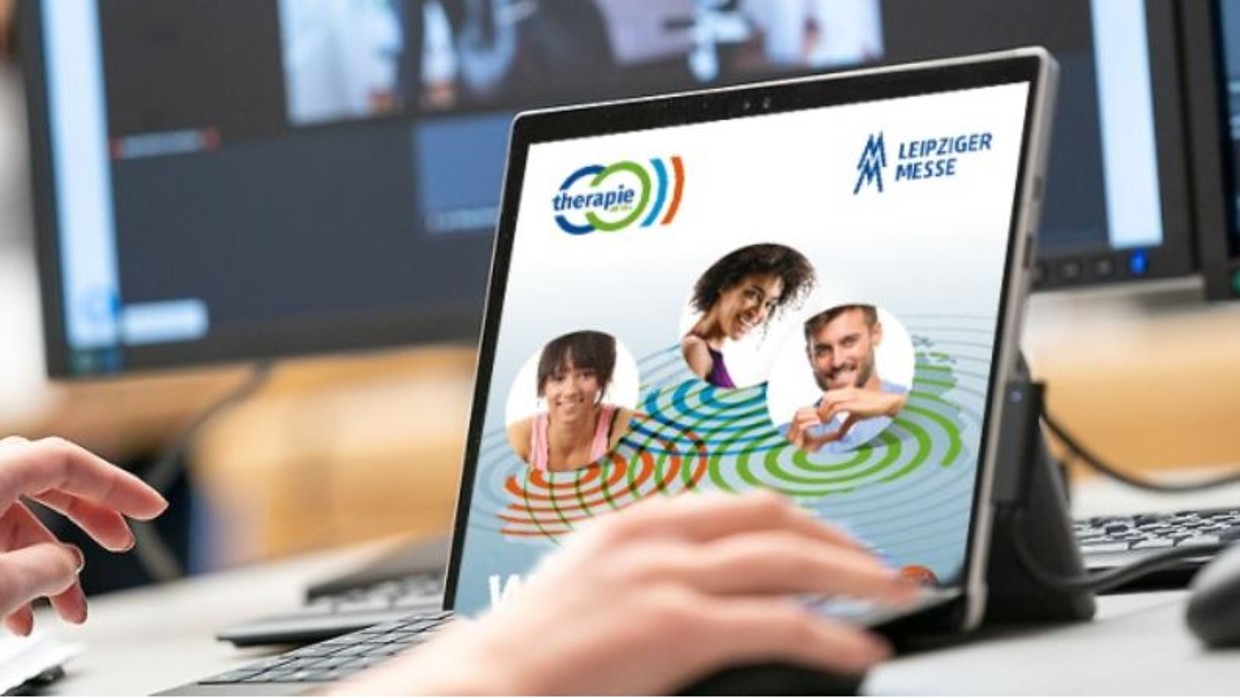 Multimedia
Whether you are looking for photos, event logos, banners or written content, we can provide vital material for your coverage of therapie.
On our multimedia page you can find all materials available as downloads.
Advertising Space at the trade fair grounds
Make sure all eyes are on you, even before visitors have entered the halls!
Our service partner FAIRNET rents out exclusive indoor and outdoor advertising spaces at Leipziger Messe.
Contact:
FAIRNET GmbH
Peter Schippel
Phone: +49 341 678-8486
Email: werbeflaechen@fairnet.de
Print and Online Marketing
Neureuter Fair Media has first-class expertise in this area and will be the service provider for your marketing presentation in selected print and online media.
Contact:
Neureuter Fair Media GmbH
Anne Bombis
Phone: +49 341 678-277 85
Email: bombis@neureuter.de
Press Events
Want to draw attention with a press conference, product presentation at your stand or a famous guest? Your activity will be featured in the press calendar to let the media and visitors know about your mini-events.Please contact Tirza Berger by email at t.berger@leipziger-messe.de .